The best way to learn a language online!
Live online classes + Self-Study Activities
A complete language learning experience
How would your life be different if you could speak English with confidence?
Live online classes in our virtual classroom
Created by us and used in 152 countries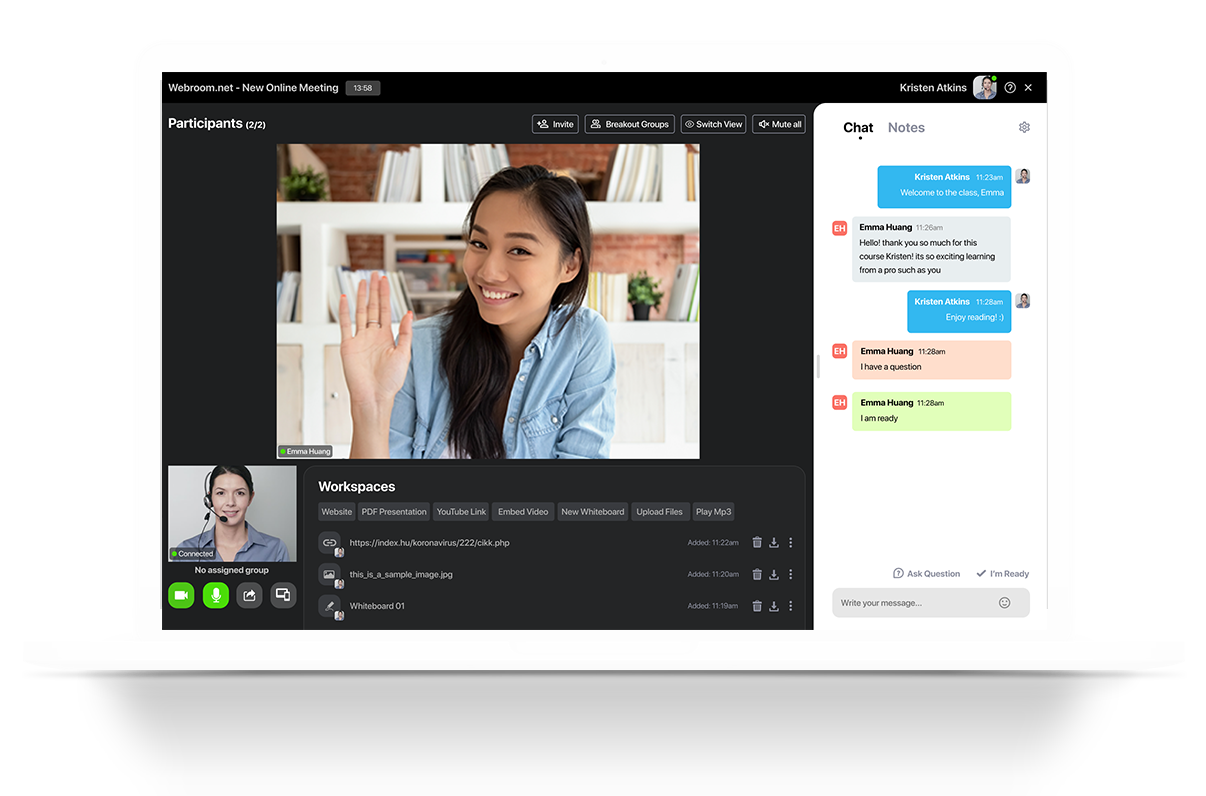 Our virtual classroom is unique and was created by us especially for teaching languages - with many special features for language learning so your live online classes can have the same great experience you would have in a real classroom.
The virtual classroom uses the latest technology so there is no need to install or start up any software.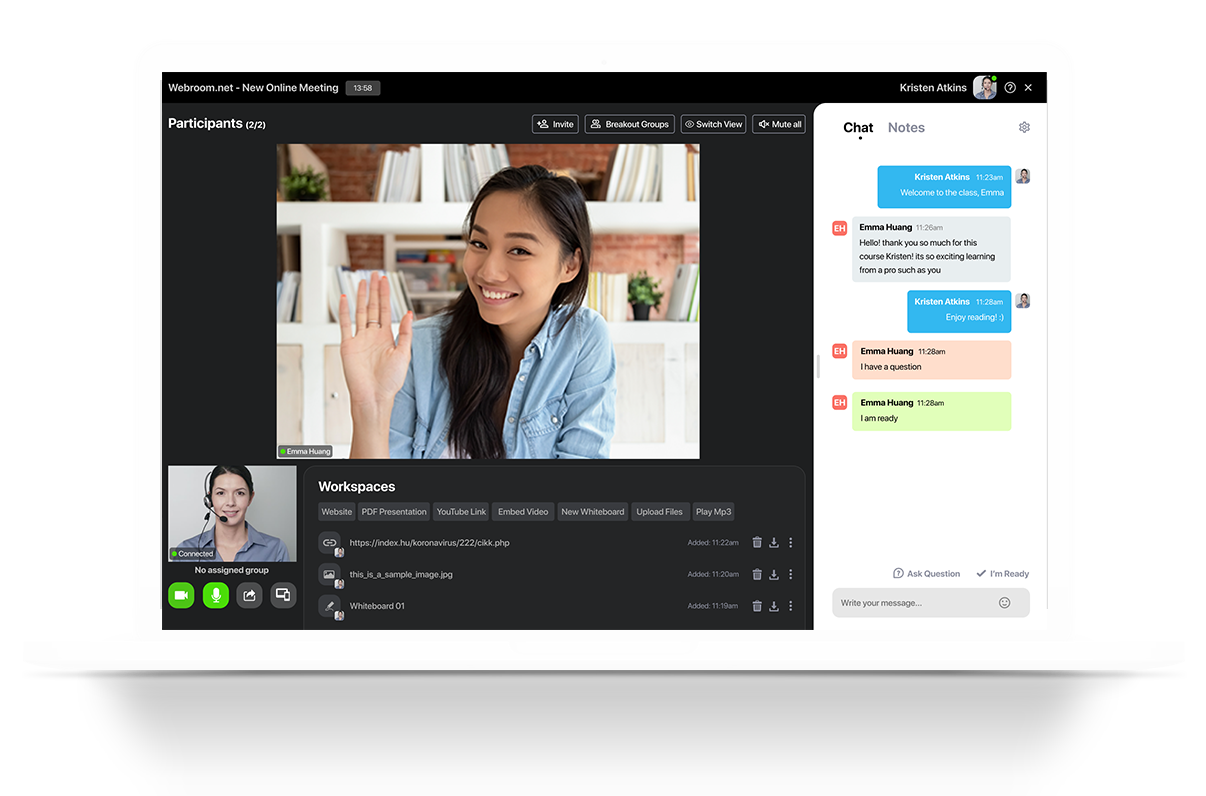 Self-Study Learning Activities
For faster progress
In addition to the live online classes, students also receive learning materials plus preparation and practice exercises which the can do on their mobile phones or computers.
These learning activities help students practice what was learned in the live online class and prepare for the next class.
In this way each student receives a complete language learning experience.
My teacher in the other part of the world can make the boring grammar parts more interesting to me with interesting different tasks. So my lessons are varied and I can improve a lot.
The online lessons are totally tailored to my needs. Since I take additional online classes, my English has significantly improved. Writing emails is much easier and faster now. Calling someone has also become easier. I can set the schedule for my online courses by myself. As I travel a lot, this is very convenient for me.
After I graduated from CISL I had no opportunity to use English so I wanted to keep on studying with my teacher to continue improving my skills. Thanks to her, I got more vocabulary and useful phrase especially for several business situations
After completing my English course in the US and returning to my country, I could continue working with a teacher who knows my weaknesses and understands my needs. Also I could work on reading tests to train myself for the TOEIC test. My teacher also helped me to learn more about American culture. So thanks to the online English class, I can train myself and increase my score for the TOEIC test to pass the selection of the Business.
The classes are very fruitful and after many anxiety I could do presentation :-) and it was good!!
Personalized learning for each student
Based on your learning needs and goals
Before the first lesson each student completes an evaluation to determine their learning needs, goals, and topics of interests. Lessons are personalized according to the needs and goals of each student and will use topics that are of greatest to the student.
This personal approach ensures that each student achieves maximum results from each lesson and achieves their learning goals as quickly as possible.
How it Works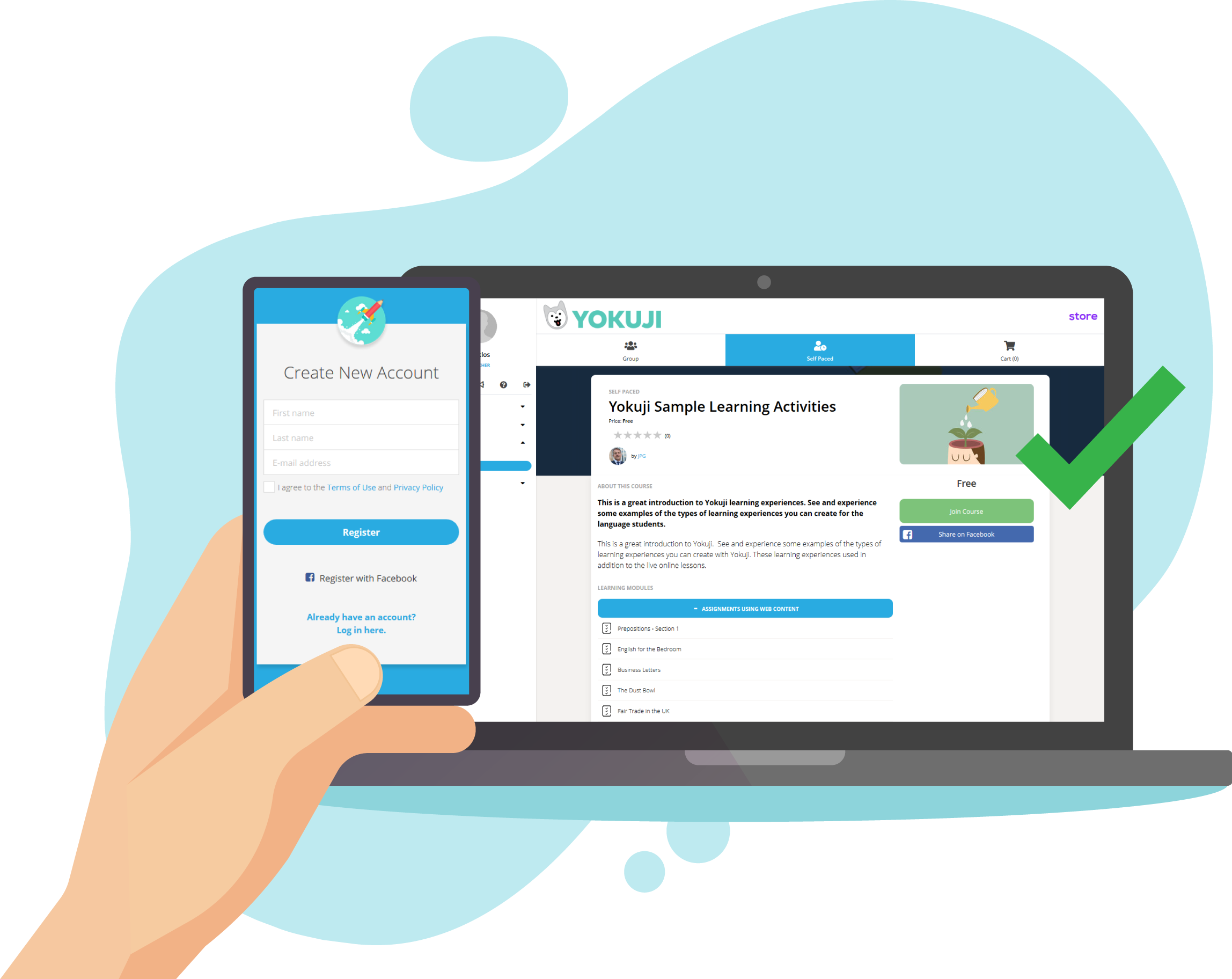 Create your Yokuji account to join any course. You will receive a confirmation email. Just click on the link in the email, create your password, and start learning.
Step 2:
Live Online Class with your Teacher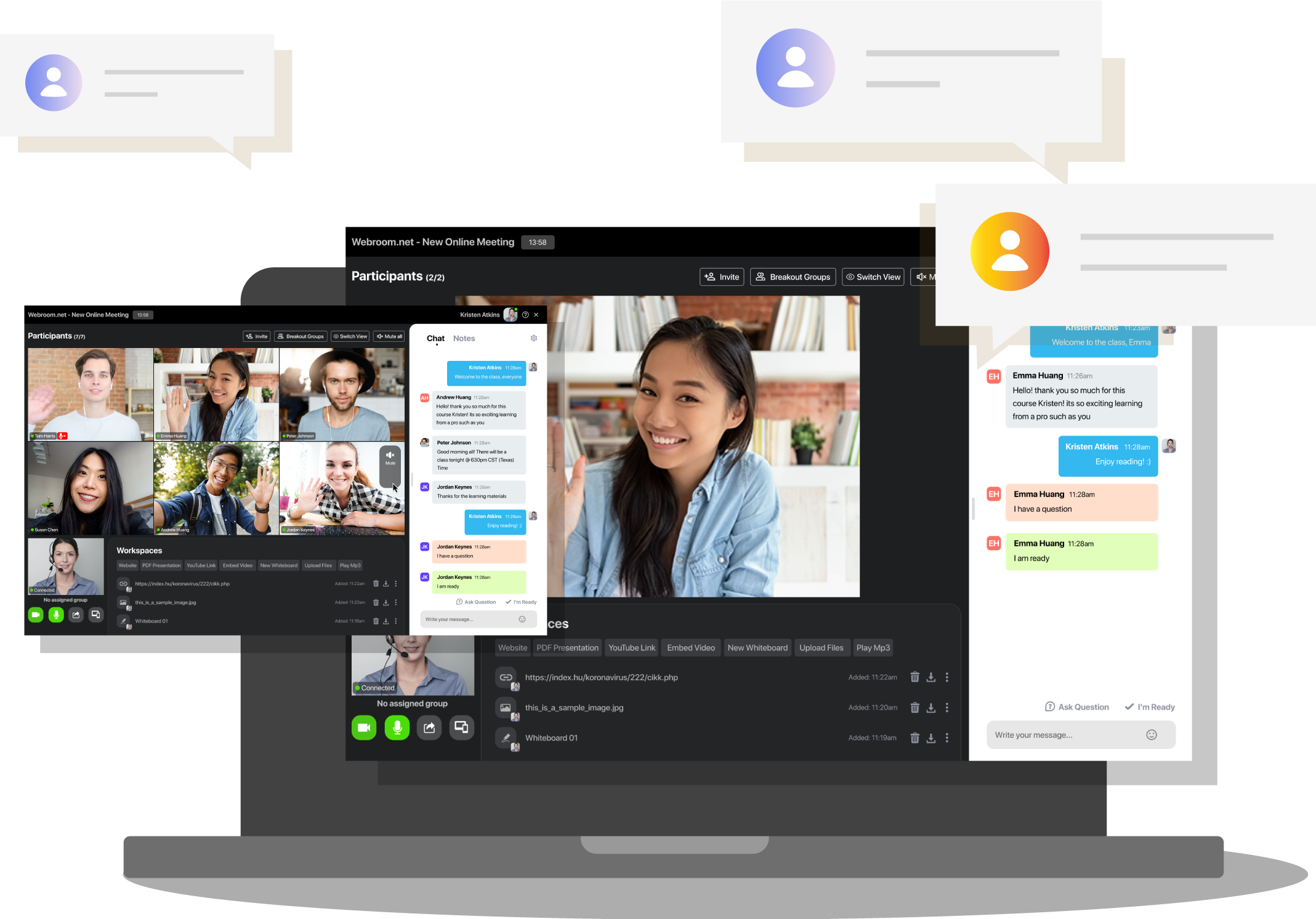 Your live online classes are in the Yokuji virtual classroom. It has all the features to make your classes interesting and effective so that you can learn quickly.
Step 3:
Prepare and Practice with Learning Activities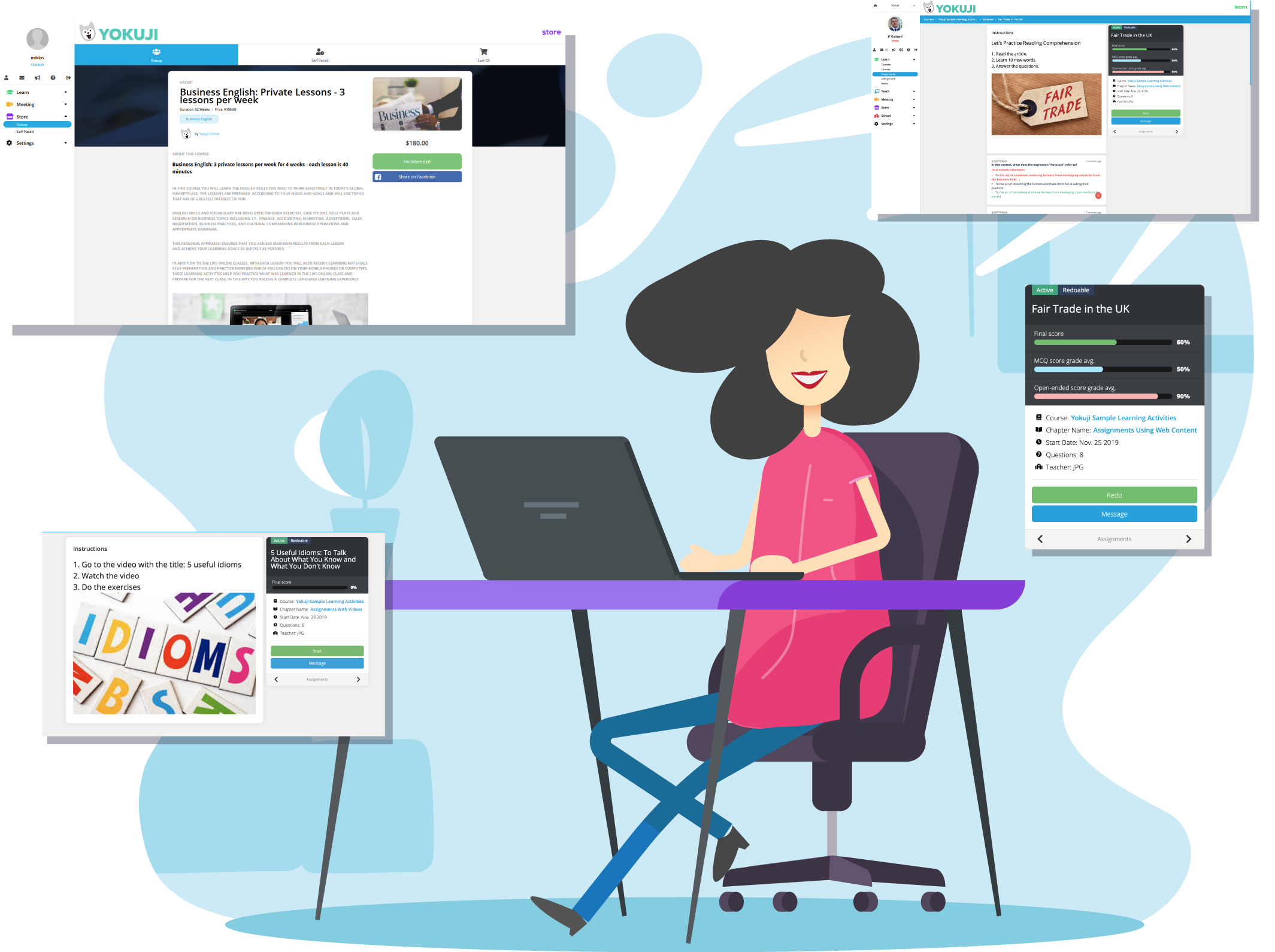 You will receive online learning activities to practice what you learned and prepare you for the next class in the virtual classroom. In this way, with the Yokuji method, you receive a complete learning experience and make quick progress.
Learn Anywhere at Anytime
Yokuji Mobile App
Whether at home, in a cafe, or on a bus, your students can learn on-the-go anywhere, anytime with our mobile app.
Available for both Android and iOS mobile devices.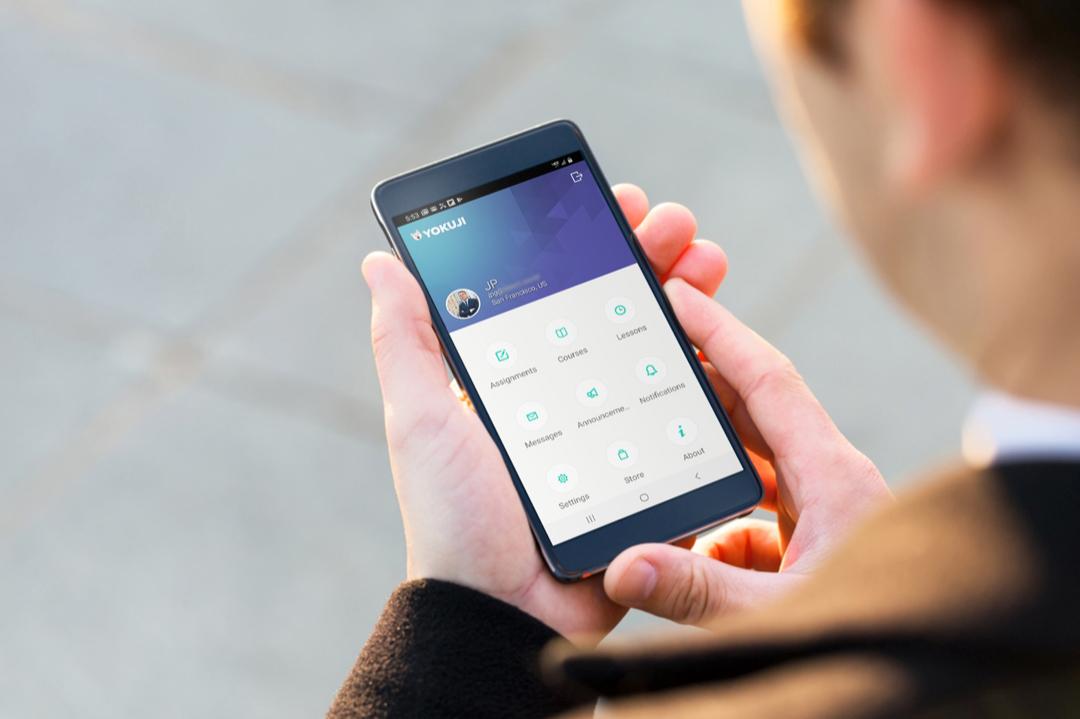 Request free 30 min. trial lesson
Please fill out the form below
Please fill out all fields!
Please check the Terms of Use!
Please type a valid email address!
Thank you for your interest!
Your request was successfully sent.
We sent an email for you to setup your password for login.