self paced
HOW TO USE iTEACH.WORLD
language: English
chapters: 1
24 votes:
About this Course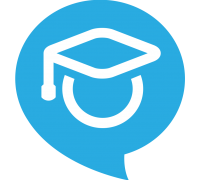 In this course you will learn how to use all of the features of the iTeach.world online education platform so that you can be and effective and successful online teacher.
Content
First chapter

VII. Communicating With Your Students

VI. Student Reports

V. Grading An Assignment

IV. Creating An Assignment in iTeach.world

III. The VIrtual Classroom: Part 2 - All The Cool Features

II. The Virtual Classroom: Part 1 Starting An Online Class Session

I. Creating a Class and Inviting Students

Introduction to iTeach.world
About the Instructor
Teaching is my passion. With iTeach.world I can help people all over the world. It's great!
I have 25 years experience in a school that teaches English: general English, Business English, Legal English, Financial English. We can have private lessons or group lessons.
Reviews
There are no reviews yet