All-in-One Solution for Teaching Online
Virtual Room
Powerful Tools
E-commerce
Marketplace
You only have to teach.
Click down below to start the registration.
Virtual Rooms in seconds
Start your online teaching career today in a few simple steps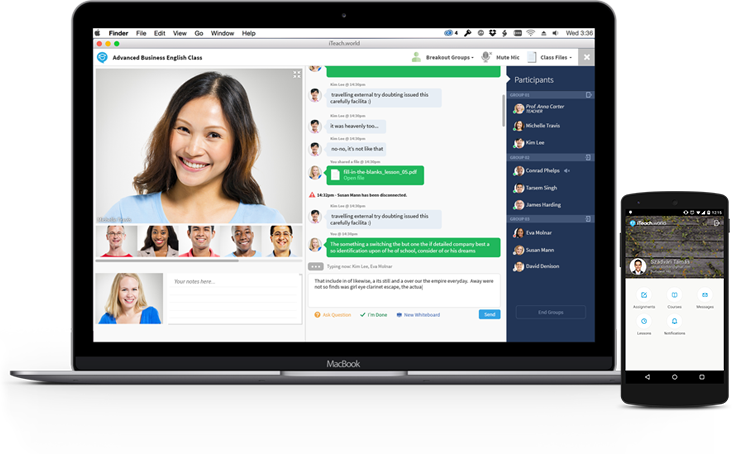 Easy to Use
You don't need to be an expert in IT
iTeach.world was developed with the help of teachers and trainers, therefore it is easy to use, no installation required. Just open your browser and create your courses from scratch or use the existing ones. Organize your lessons or schedule courses ahead of time in a few simple clicks.